AgenaTrader Trading Platform Key Features
AgenaTrader is an extremely high-performing Multi-Broker trading platform, which goes one step further than analogous trading tools. In addition to discretional and fully automated trading, the semi-automated trading approach is also completely integrated.
Our Highlights
Open up to 2000 charts at once
Scan thousands of instruments in real time
Scan thousands of instruments in different time frames
Drag&Drop signal and strategy programming
Deep integrated risk- and money management
Automated calculation of the order size
Semi-automated trade-management
Multi-brokerage / multi-datafeed at the same time
Fully automated trading using the AgenaScript (C#/.Net)
Your Advantages
Automatize the routine work of the daily trading cycle !
AgenaTrader provide you with more time to check the quality of trades
The time in front of the computer can be reduced
Risk reduction !
Increase in chances and profits !
Charting Analyze Shares, Forex, Futures and CFD
Advanced Charting
Utilize about 120 different indicators as well as self-coded signals !
Use all drawing objects, which are important for trading !
Explore the advantages of various price representations (Renko, Kagi, P&F, Equity Volume etc.) !
Integrate indicators of higher time frames !
Trade with a comfortable chart trading !
Use the ActionBar to activate or de-activate standard indicators, instrument lists, time frame selections and favorite setups with a mouse click !
Let the system show you chart formations such as SHS, flags, triangles, etc.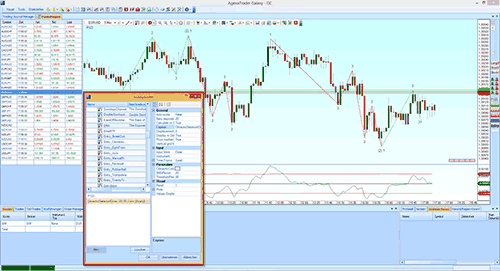 Chart Groups
Compare up to four interconnected charts within different time frames at a glance !
Connect a scanner with a list chart group !
Open more than 500 real time charts simultaneously via Tab Chart Groups !
Save chart and chart group templates in order to access them later !
Take advantage of the fast AgenaTrader chart loading time !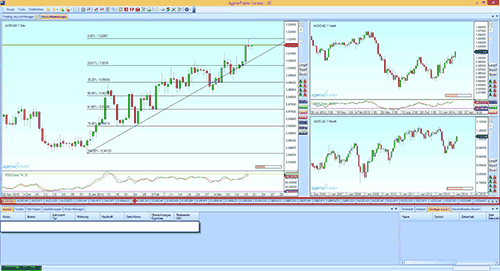 Scanner
Scan thousands of instruments in real time according to your signals !
Use indicators and self-coded signals or conditions for scanning !
Program your signals via C#-AgenaScript or using the ConditionEscort by mouse click !
AgenaTrader will search your signals in different time frames !
Combine entry signals and complete strategies with stops and targets by mouse click in the SetupEscort !
Activate strategies by mouse click as soon as the corresponding signal appears in the scanner !
According to the motto: the system suggests, the market and the user decide, AgenaTrader manages your trades !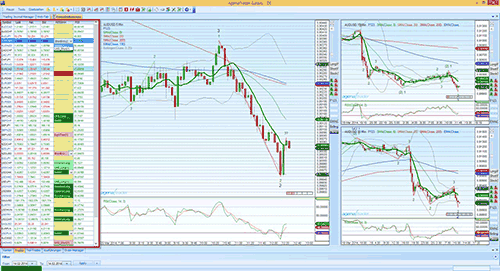 Condition-Escort
Program signals simply by a mouse click !
Programming skills are not required !
Compare many different indicators with each other or with static values !
Mix variable time frames per Condition !
Program complicated signals using AND, OR, XOR realations and brackets simply by a mouse click and without programming skills !
Use Conditions to create complete strategies, in AT Centaurus, by a mouse click !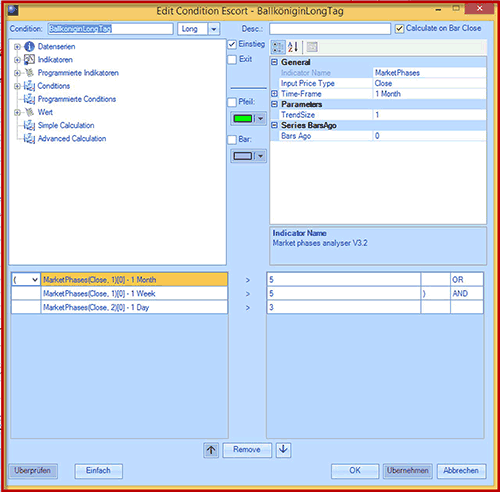 Simulation
Record entire trading days tick by tick !
Download the tick data for several trading days from your data provider !
Practice and train with these data without bearing any risk !
Use an integrated trade simulation account and become familiar with the markets !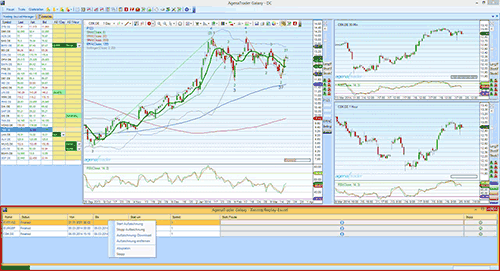 Order Possibilities
Utilize the variety of comfortable possibilities to collect orders:
ChartTrading:

place orders in the chart by a mouse click !
Use simply the default

OrderPad

!
Put complete setups into the market via

OrderEscort

!
Trade using the

ForexPad

!
Place orders via keyboard or by a mouse click from the

Level3-InsideMarketBox

!
Take an advantage of using

dynamic DOM's

!
Experience the new order types: Scale-Orders, Dynamic Orders, Soft-Stop Orders !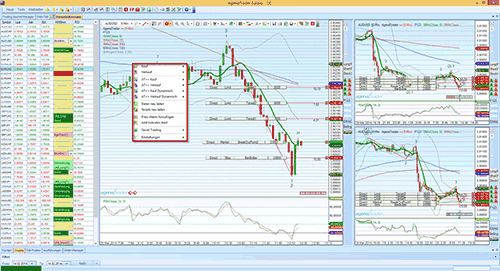 Automatized Trading
Exploit the integrated C#-AgenaScript interface to program the high professional:

Strategies
Indicators
Entry-, stop- and target conditions easy by yourself

Develop signals from existing indicators and self-programmed signal generators by a mouse click !
Import indicators and strategies from an external system such as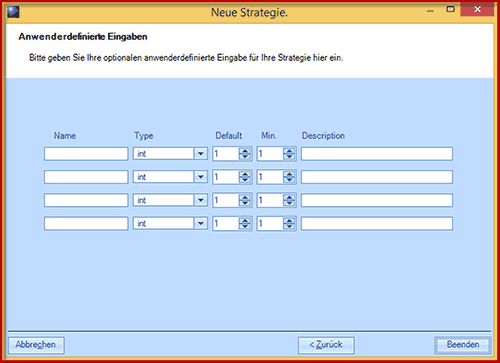 Multi broker selection
Utilize the variety of comfortable possibilities to collect orders:
Trade shares with the broker A !
Futures with the broker B !
Forex with the broker C !
and CFD with the broker D !
Choose the cheapest and the best broker !
Change the broker without having to switch the trading platform !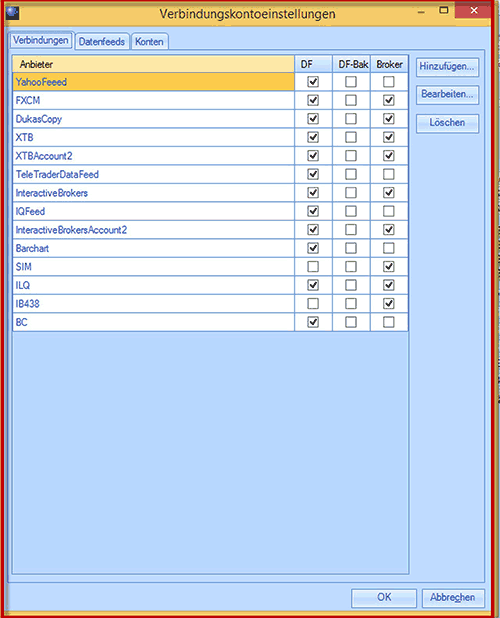 Trading Center
It only takes a few glances to control your:
Accounts
Positions
Trades
Orders
and executions in different trading tabs !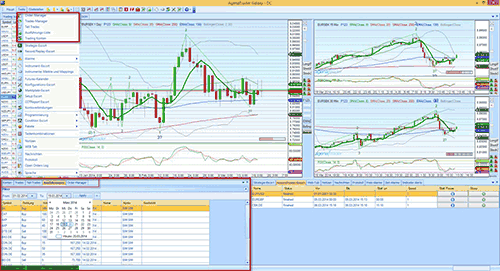 Info-Center
It only takes a few glances to control your:
Inform yourself via system- and application messages !
Manage price- and time alerts !
Control the running strategies !
Load and administrate your replay data !
Create trading notes in a calendar !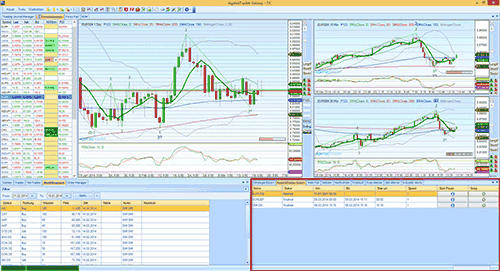 Web Tab
Avoid media disruption by preventing the overlapping of the trading platform with a web browser !
Let the web browser to be a part of your trading platform !
Integrate your favorite web sites directly in the trading platform !
Start e.g. Facebook trading charts straight from trading environment and thereby keep the markets better in focus !