---
CQG API Trading Platform Key Features
AMP offers CQG API solutions for customers needing the most reliable data, powerful analytics, and ultra-low-latency trading. Firms and traders looking to create a link between exchanges and their own software can use the CQG API to bring market information into their applications as well as execute orders directly.
CQG API Samples
Any programming language that supports COM automation technology may be used for development. Samples of how to use the CQG API are provided for C#, C++, MatLab, Microsoft Excel VBA, and Visual Basic 6.0. CQGs API is based on Microsoft COM server technology. Only Microsoft XP and Vista are supported. When using a 64-bit OS, the application using the CQG API must be compiled as a 32-bit application.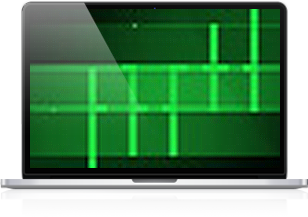 Getting Started with the CQG API
The CQG API is geared toward customers interested in enhancing their own trusted set of trading tools with CQG data feed and order routing services. It helps traders' powerful tools become even more effective. The CQG API can be used for:
Microsoft Excel models
External analytics
Automated trading
Third-party applications
Web sites
For a detailed description of the CQG API objects, interfaces, or symbology, view the Symbology for CQG Messaging Protocols Flyer
CQG API Templates
CQG has crafted a series of templates that provide a framework to help accelerate customers application development.