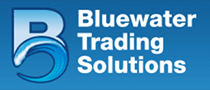 ---
Bluewater Trading Platform - Inside EDGE Trader Key Features
Our mission is to give the commodity futures trader an edge above everyone else with a feature-rich trading platform and dedicated customer service.
Bluewater Trading - Inside EDGE Trader Key Features
SOLUTIONS
Futures trading software at its best.
Our mission is to give the commodity futures trader an edge above every one else with a feature rich trading platform and dedicated customer service.
The InsideEdge Trader software is a commodity futures trading platform that supports any trading style from day trading to advanced volume analysis and programmable futures trading strategies.
For a flat monthly fee you get historical charting with full drag and drop trade capability directly from the charts.
The standard version of InsideEdge Trader is a complete charting and trading platform. The software uses accurate realtime data sourced from IQFeed, historical data, multiple order entry tools, including trading through the charts, unlimited simulation, complete and customizable charting indicators, and drawing tools.
The Automation version adds the ability to build trade strategies with a simple dialog based interface. This version also allows you to take signals from third party platforms such as Trade Station and route them to your broker of choice.
The Professional version adds advanced tick by tick order flow analysis in simple to view charts with split volume, cumulative delta studies and the institutional volume filter. This version is a must have for the serious trader that want to watch the auction market process in action.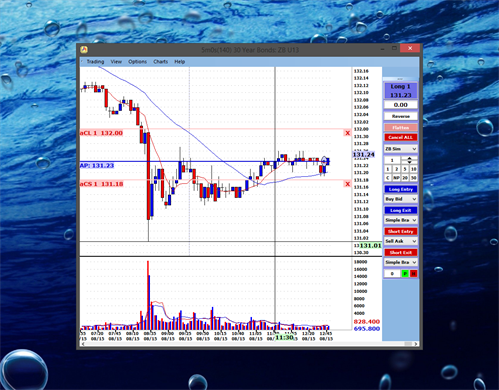 Innovative Order Entry
Trade directly on the charts – Chart based trading is the easiest method of order entry. Trade by clicking on the price bars or candles to enter and manage trades.
Several different traditional depth of markets screen are available to fit different styles of trading. These screens displays the market depth and highlights the bid/ask spread.
Complete Charting Package
InsideEdge Trader includes unlimited charts in any increment for any electronic market. The charts have several years of accurate tick data directly from the exchanges. The charts can be configured in any time, tick, renko, volume, heikin-ashi or range-bar based interval and can include any indicator. Charts are customizable, flexible, user-friendly and include a diverse set of educator charts available.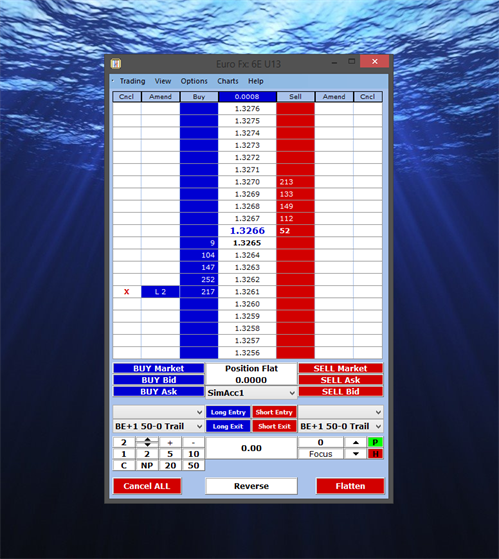 Order Strategies
Automatic order strategies give you the edge by allowing you to pre-define your money management strategy. This helps enforce consistency and discipline for your trading methodology. Users can create unlimited entry and exit strategies that trigger upon an event, such as a fill or mouse click.
Market Replay
Practice makes perfect, market replay allows you to sim-trade recorded market data. Replay the markets tick by tick in real time or speed up the replay for back-testing strategies!
Order Flow Analysis and Trade Automation
The Professional and Auto versions provide easy to use order flow analysis, lot filtering, cumulative delta and volume profiling features that allows you to trade like the a professional trader. Using the trade automation features you can automate your strategies and remove your emotions for your trading.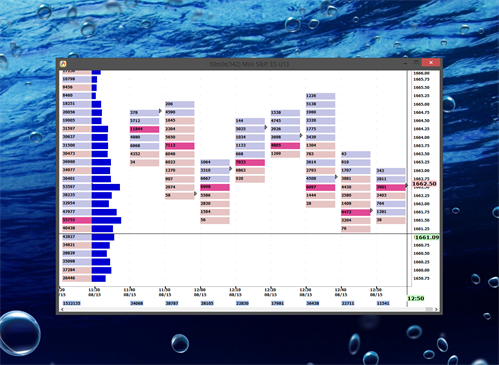 Market Profile
Learn how to use the Market Profile; the only exchange endorsed trading tool .. it works!! The Market Profile module can be added to any of the platform versions.