QCAID by Qbitia Trading Platform Key Features
Qcaid is an innovative trading platform that allows you to create automated trading strategies without any programming skills. Draw a diagram that represents your trading idea by just dragging and dropping components onto the canvas.

You can easily backtest your trading strategy with a few clicks, simulate it in a realistic environment, and upload it to the cloud to be executed automatically through a low latency server.
QCAID by Qbitia Key Features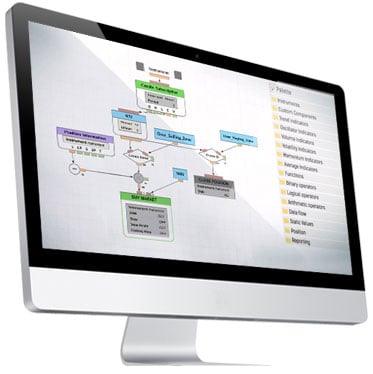 Drag-and-Drop Strategy Designer
Dragging and dropping the elements to the canvas
Design your own strategies using our trading platform that allows traders to create mathematical models by dragging and dropping the strategy components onto the canvas. Create a flow diagram to represent your trading idea.
Qcaid allows to create multi-asset and multi-timeframe strategies. Without coding skills.
Accurate backtest
Run thousands of backtests with any number of assets requested
Qcaid performs order by order backtests, considering the full order book, volume, liquidity and order priority to fully simulate market impact with unparalleled precision. Despite that bunch of information, backtests are quite fast, taking only ten seconds to process one trading session.
You don't have to worry about market data. We've got it for you. Our clients have direct access to Eurex, SIBE, Xetra and EURONEXT historical tick and order book data.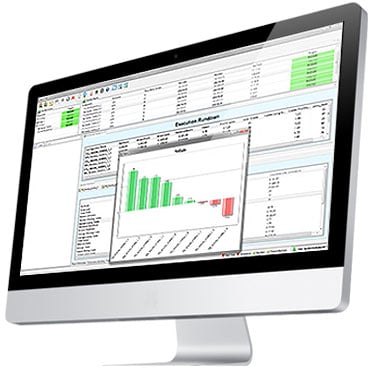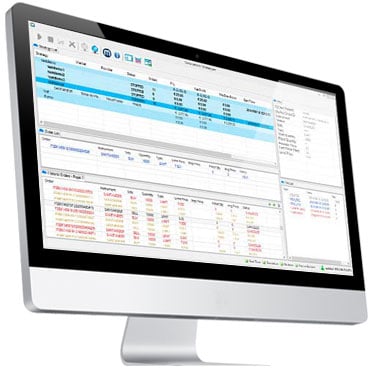 Realistic Simulation
Test your trading strategies in a realistic environment
Once the strategy is ready you can see how the strategy works in a realistic environment, considering communication latency, pre-trade risk control, order fill probability, etc.
The Real Execution Advantage
High speed execution for your trading strategies through low latency servers
Upload and execute your own trading strategies using low latency servers and monitor them in real-time.
Qcaid's Features
Test and design your own complex strategies
Quickly automate your trading strategies
Comprehensive solution to fully implement an automated trading business model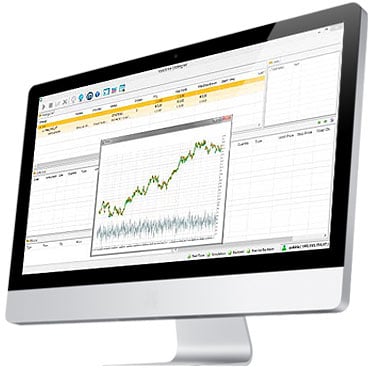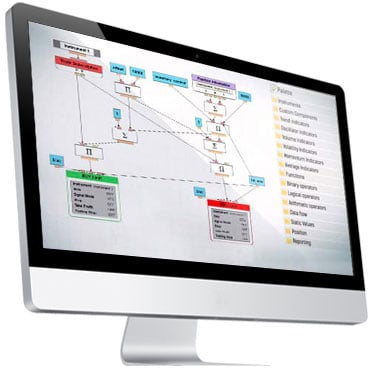 Qcaid's Advantages
No programming skills required
Any asset class (Forex, CFDs, Stocks, Futures, etc.)
Multiple assets and timeframes in the same strategy
Includes an extensive library of functions and indicators that will allow you to create any kind of strategy, from simple moving average crossovers to advanced market making strategies.
Accurate backtesting
Identical results in live simulation and real execution
Dedicated and centralized servers for strategy backtest and execution
Design any strategy you can think of
Market-Making
Scalping
Pairs/Spread Trading
Trading of multi asset baskets
Hedging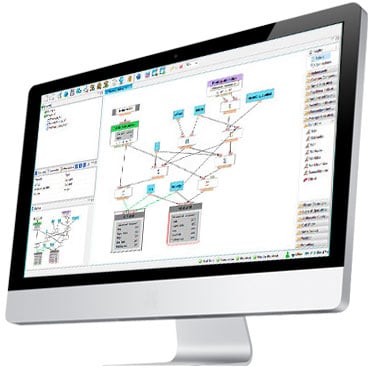 Qcaid's Advantages
Comprehensive all-in-one trading solution
No programming skills necessary
Fast and flexible workflow
Use and combine any asset type (FX, ETFs, Stocks, Futures)
Accurate backtesting and simulation
Realiable strategy execution
Globally connected, seamlessly integrated