Your Futures Trading Supercenter!
Get
FREE Trading Platforms
Ultra Low Pricing + Excellent Customer Service!
50+ trading platforms & 3 data feeds (CQG, TT, Rithmic)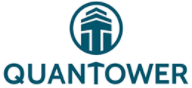 FREE for AMP Customers!
Get FULL Version for FREE. No limited Features. All Advanced Features are included for AMP Customers!
We will beat or match any commissions quote!
Or get 20 Commission-FREE trades!
Why pay more for less?
AMP provides cheap, fast and reliable data feeds and trading routes.
No Monthly Inactivity Fees
No Monthly Volume Requirements
$100 Minimum Deposit To Get Started
$400 S & P 500 Daytrading Margins
$40 Micro E-Mini S P 500 Margins
$500 Dow Futures Margins
Real-Time & Historical Data Included
Dow, S P 500, TICK/TRIN, ADV, DECL& VIX Data
Free, No Monthly Fee Platforms Available
24 Hour Customer Service
24 Hour Trade Desk Support
All Major Currencies Accepted for Deposits
Foreign Language Support
Custom Colocation Services Available
Save On Wire Fees/ACH Withdrawal & Deposits
Online Access to Your Account Via Web Portal
AMP Customer Service Guarantee
Excellent Customer Service – Your Satisfaction Is Our Top Priority! We Invest Heavily In Training Our Support Staff To Meet Client Expectations Of Market And Technical Knowledge.
Frequently Asked Questions
What is the minimum amount required to get started?
The minimum account balance required to maintain a live data connection is $100. The minimum account balance needed to place a trade is the day trade margin. Here is the complete list: https://www.ampfutures.com/trading-info/margins/
Any amount you deposit above $100 is your preference.
When do Day Trade Margins Apply?
Day Trade Margins apply during BOTH US Day & Overnight Sessions. Day Trade margins are in effect anytime the market is open, except the last 5 minutes of each trading session. Once the markets re-open, Day Trade Margins apply until the next daily close. Here is the complete list: https://www.ampfutures.com/trading-info/margins/
How do I fund my account?
How do I see my balance?
In your AMP Client Portal, you will see your top-day balance (before any trading activity of the current day). Also, AMP daily/monthly statements are emailed to you anytime there is any funding/trading activity on your account.
How to Reset Client Portal Login / Password ?
Unable to Connect to Datafeed during the weekend?
Data feeds, such as CQG, TT, and Rithmic, usually take the networks offline during weekends when the markets are closed, Friday night thru Saturday afternoon, to perform routine maintenance.