10 min read
Temporary Margins Increase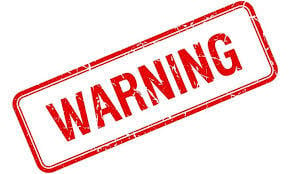 The risk of CME Stock Indices triggering Trading HALT for a long period of time during the Overnight Session is still present, but we want our customers to be able to trade with normal Day Trade Margins during the overnight sessions, so we are implementing this rule:
(updated 7am - Tuesday - March 31, 2020)
(updated 2pm - Friday - March 27, 2020)
Reason for CME Stock Indices Overnight Session remaining at 100% maintenance margin is too the high risk of limit market moves - triggering Trading HALT for a long period of time. Other Exchanges, such as EUREX does NOT have these limit Trading HALTs, so continue trading is available - thus reducing the risk of our customers getting stuck in Open Positions that can not be closed.
We are actively monitoring market conditions - and will continue to reduce our Day Trade Margins as soon as market conditions settle.
(updated 8am - Monday - March 19, 2020)
Due to the Extreme Market Conditions, while taking into consideration our customers need to hedge their stock portfolio - we will make the following Margins Available during the US Day Session.
We will maintain as long as market conditions allows. If any changes, we will update this post and send email notice to all clients.
(updated 8am - Monday - March 17, 2020)
For example:
If your Account Balance is lower than $9K required for ES, you can trade the MES for $900.
If your account balance is less than $900 - you can make a deposit to bring your account balance above $900, so you can trade MES.
--------------------------------------------------------------------------------------
(updated 10am - Monday - March 16, 2020)
(updated 8am - Monday - March 16, 2020)
Last night the US Indices quickly triggered Limit Down Price Trading Halt.
We will continue to monitor the current market conditions, We need to see the market open before making any decisions about margin adjustments.
The current market conditions are too extreme for us to try to guess, We need to trust the Exchange Margin Calculation is appropriate for these current market conditions.
Here is our current risk management action plan:
During the Overnight Hours, there is a 5% Price Limit - Set by the Exchange. If this Price limit is triggered, there is a very high chance of large price gap when the market re-open at 8:30am CST (markets could be in limit trade HALT for many hours - no ability to close Open Positions). This is why we are adjusting the margins to the exchange requirements during the night session.
Current Double Day Trade Margins (Policy)